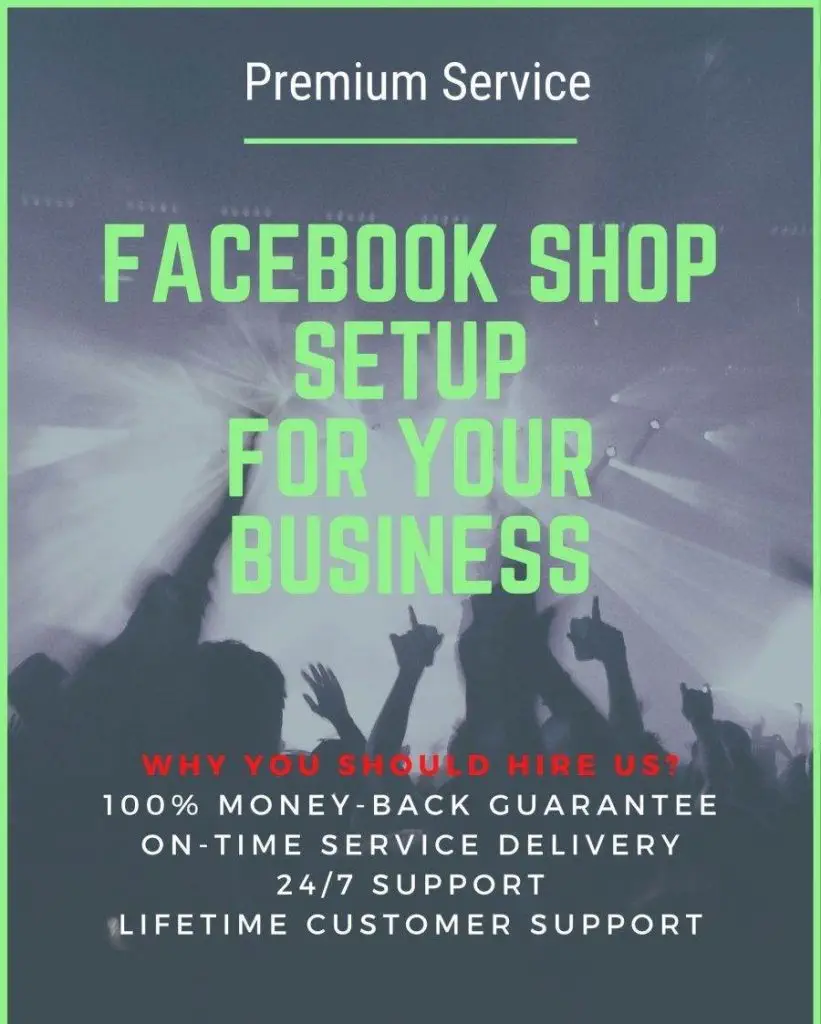 FB and IG shopping features allow you to add your products to Facebook shop and tag these products on Instagram to grow your sales. If you are not using Facebook and Instagram shop features to generate more sales, you are already behind millions of sellers. But Don't Worry, We have digital marketers and social media marketing strategists. We would help You to grow your business and generate sales using these platforms.
We are offering These services!
-Facebook shop set up
-Enable Instagram shop
-Setup FB Pixel
-Products tagging feature for IG
-Checkout at website or messenger
-Add CTA Button on Page (Shop Now)
-Setup Products Collection / Catalog
-Add Products on the store with Details (Image, Price, Description, etc.)
Now, These Days Facebook Shop & Instagram shop is helpful to grow your business and generate sales.
Why Choose Us!
-Fast delivery
-100% satisfaction
-Unlimited revisions
-100% Guarantee and accuracy in Work
Contact Us for a Discussion