Scroll Stopper Video Creation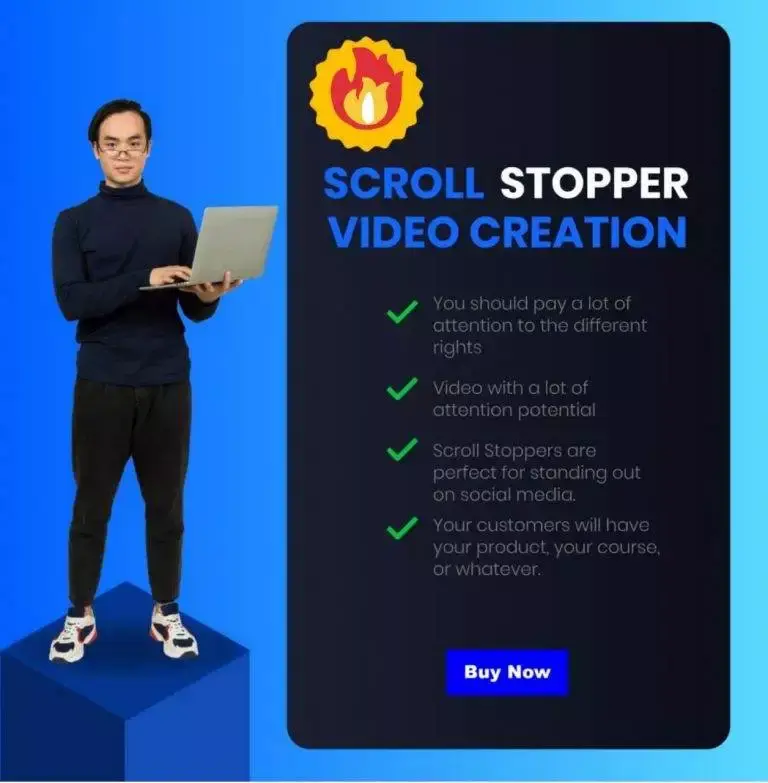 With this video, you should pay a lot of attention to the different rights. You get an 8 sec. Video with a lot of attention potential. A corresponding picture and a really great inviting headline are used for this. So that your customers will have your product, your course, or whatever.
This kind of scroll stopper videos can grab the attention of the audiences faster and the demand for this type of videos is increasing day by day.
Scroll Stoppers are perfect for standing out on social media.
If you need the videos for your social media platforms, we can discuss MORE!!!
☎ WhatsApp: +𝟭(𝟕𝟎𝟕) 𝟖𝟒𝟐-𝟎𝟐𝟑𝟕
What I'll Need:
Your Facebook/Instagram/Business name
Your Logo
Your aim for this video (what are you promoting?)
Any text or images you'd like included
Best wishes