Amelia PRO – Lifetime Access | Appointments and Events WordPress Booking Plugin
Amelia is a clever but efficient automated booking service that works around the clock to ensure your customers can make appointments or reservations and pay online no matter what time you sleep!
Amelia PRO is the perfect WordPress booking plugin for the needs of your event. With its versatile features and easy-to-use interface, you can easily plan and manage your next event. You can find all the information you need to create an event on Amelia PRO's website, including information on event categories, schedules, and rewards programs. By setting up your events correctly and using Amelia PRO to get started, you'll be able to make a successful return on your investment.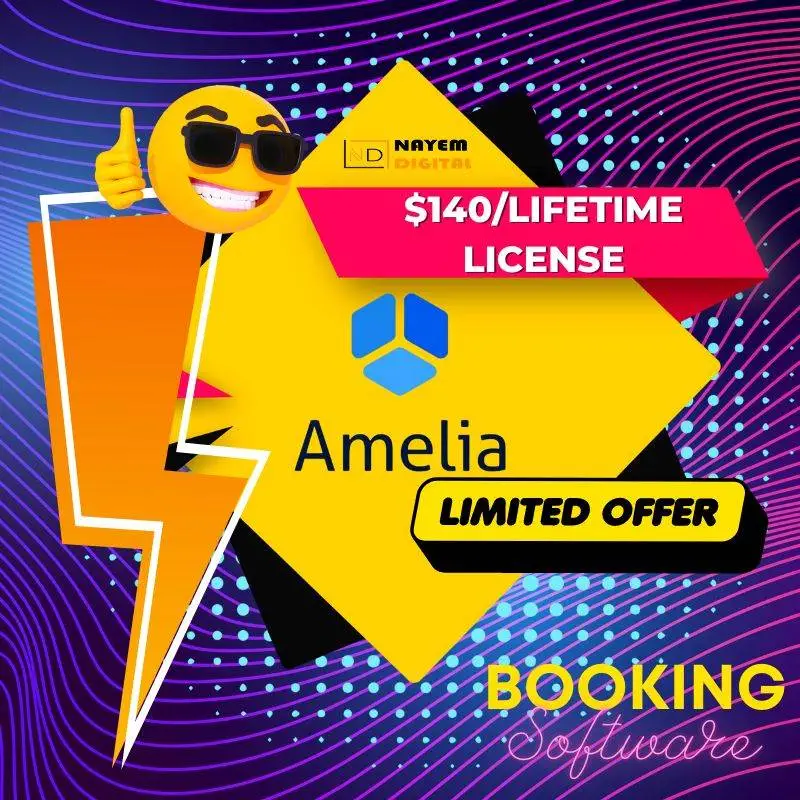 If you're looking for a booking plugin that can take your events to the next level, Amelia PRO is your solution! With our easy-to-use interface and powerful features, we make booking your events and appointments a breeze.
Amelia wants to make your business feel like a professional and trustworthy entity. We are using the latest technology stack, modern design, and user experience techniques to create an enterprise-level booking experience. This will make your customers feel confident and safe when booking with you.
Don't worry about having to pay assistants; the Amelia WordPress booking plugin will take care of everything for you. You can focus on your work and forget about the appointments.
Amelia is easy to use and there is no need for training to use it. The actions on the front-end and back-end are simple and don't require more than 2-3 clicks. In case you need help, Amelia has detailed documentation on plugin functions – and of course, we're always here to support you.