Website Maintenance Packages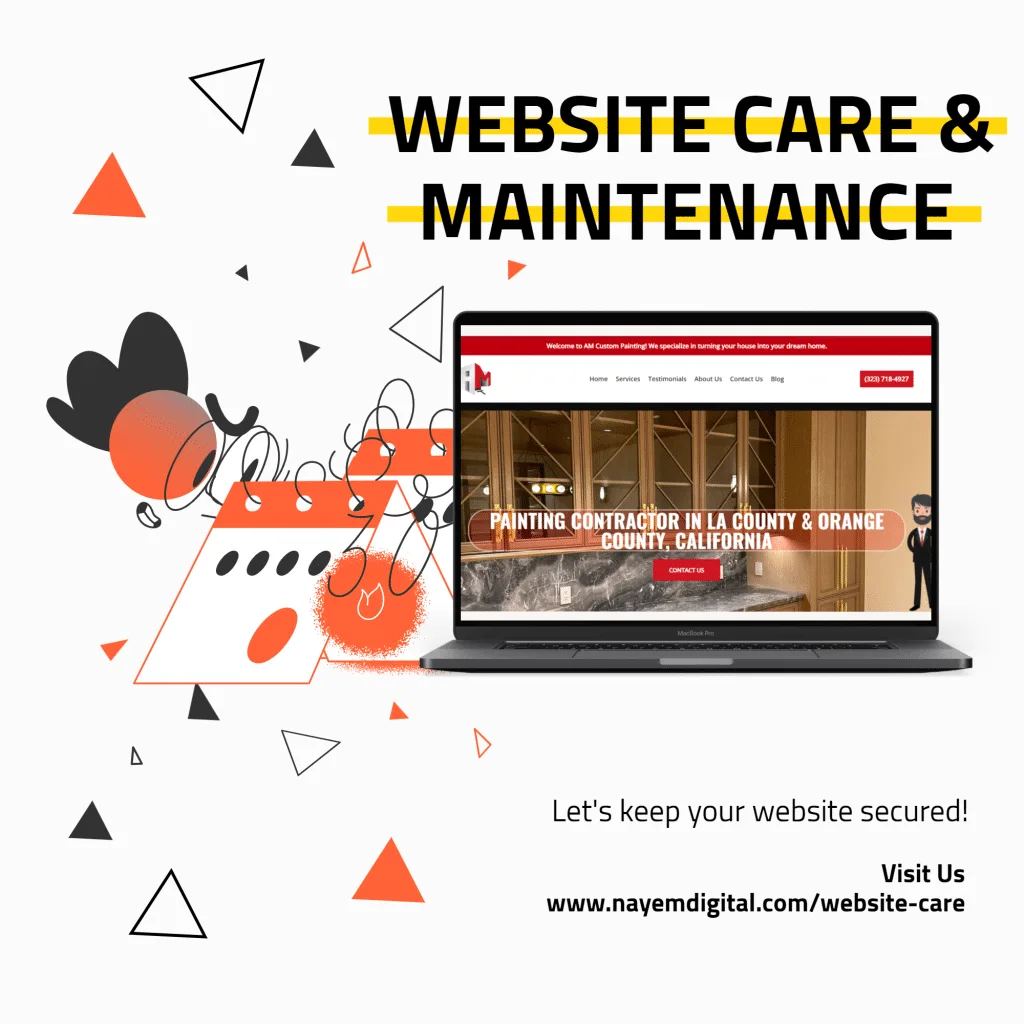 Without regular care and maintenance, a website can become slow, unresponsive, and even vulnerable to security threats. Moreover, minor issues like an incorrect link or a 404 issue on your website can drive users away. Can you risk losing such opportunities?
With website care and maintenance, you can ensure quality user experience, higher engagement, increased conversions, and greater brand loyalty. As part of the maintenance work, you can also be assured of website security and prevent possible malicious attempts by hackers.
With a nominal monthly investment, you can seamlessly grow your online presence and business with a high-performing website.
You need to keep your website running efficiently with regular maintenance. You can hire a company for this, or you could opt for an all-inclusive care plan that takes care of everything from the time needed to design and maintain it up until when you stop using our services.
Taking care of your website's needs is just like taking care of your car. Regular maintenance ensures the best performance out there and saves you time and effort. Let us handle it for you!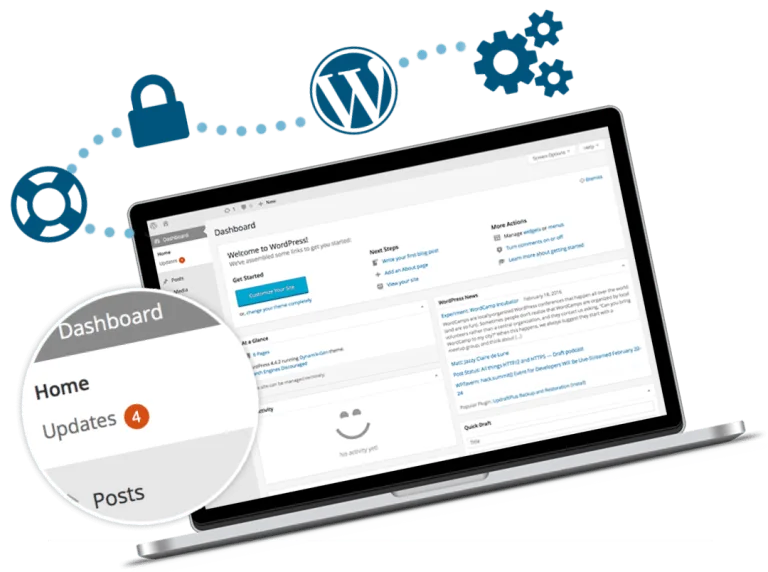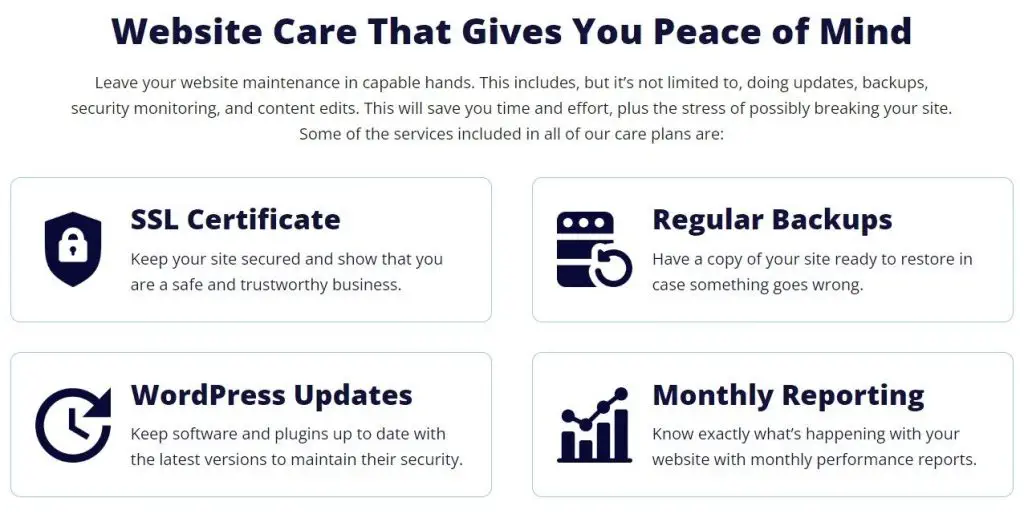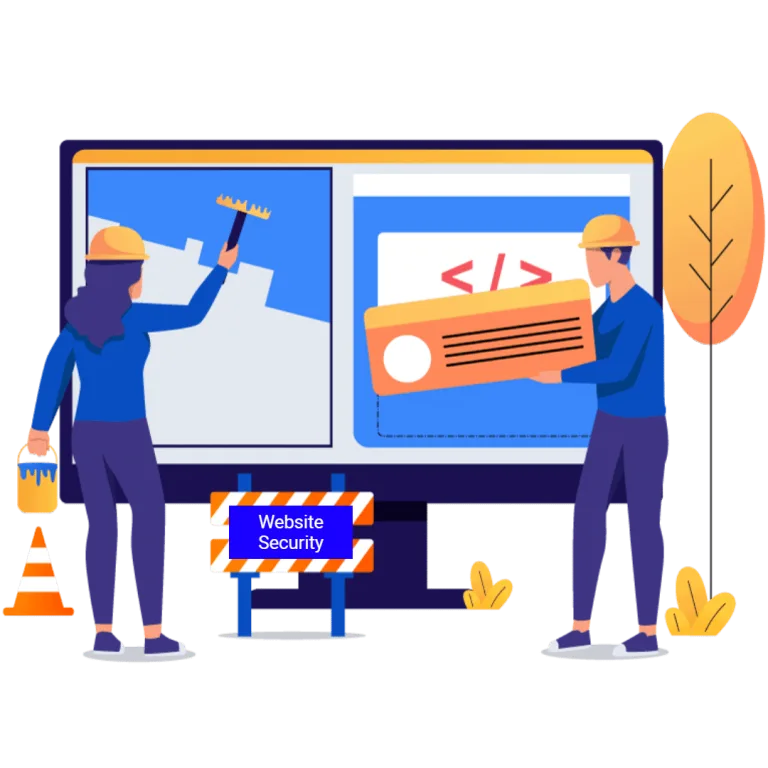 WordPress Security Protection:
MScan Malware Scanner
.htaccess Website Security Protection (Firewalls)
Hidden Plugin Folders|Files Cron (HPF)
Login Security & Monitoring
JTC-Lite (Limited version of BPS Pro JTC Anti-Spam|Anti-Hacker)
Idle Session Logout (ISL)
Auth Cookie Expiration (ACE)
DB Backup: Full|Partial DB Backups | Manual|Scheduled DB Backups | Email Zip Backups | Cron Delete Old Backups
DB Table Prefix Changer
Security Logging
HTTP Error Logging
FrontEnd|BackEnd Maintenance Mode
Extensive System Info (System Info page)
WordPress Automatic Update Options
Force Strong Passwords (FSP)
Send email alerts when new Plugin & Theme updates are available
Website Maintenance Packages
Ready to take good care of your valuable business asset? Choose the website care plan that best suits your needs and then enjoy peace of mind knowing your website is in capable hands.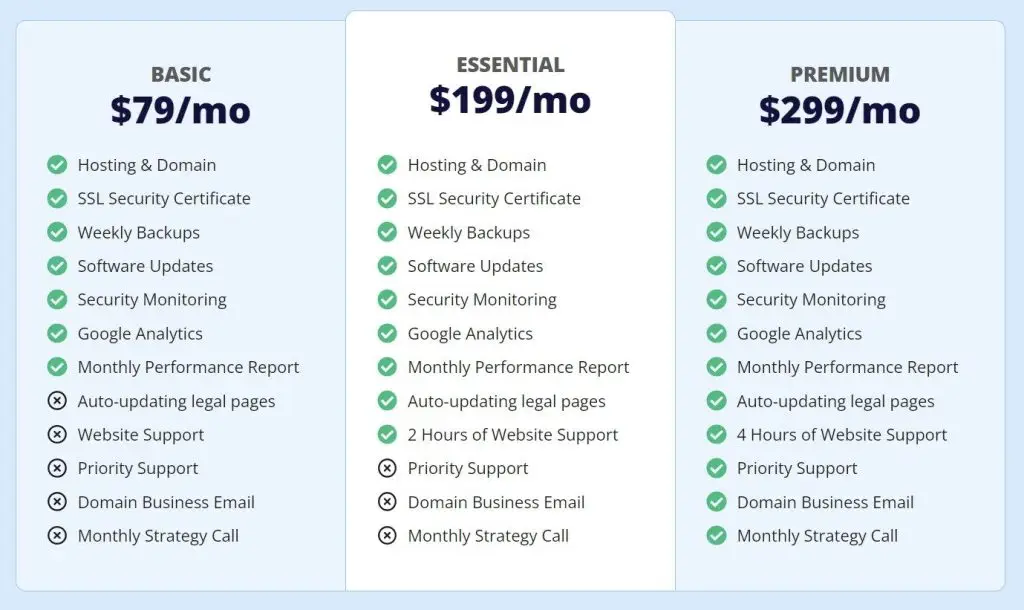 "Website Security Setup" will be included in all the packages
Let's Take Your Business To The Next Level!
Join the many small business owners who have benefited from investing in professional brand and website designs.